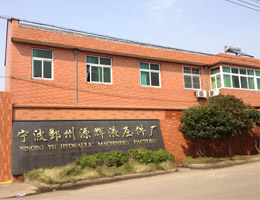 Who we are?
A professional manufacturer and seller of hydraulic fittings, ferrules, hoses, machines and hose assemblies
Ningbo YH Hydraulic Machinery Factory was set up in a beautiful city, Ningbo, which is famous for Beilun port. YH Hydraulic is a specialized factory that produces and supplies braided rubber hoses, hose fittings, hose ferrules, high pressure hose assemblies, crimping machines, etc. As a manufacturer, YH insists on pursuing better quality with lower costing. So we control materials which should be bought from official steel companies and of standard and best quality. And we have carried out an integrated production system which is based on quality focus.
As a seller, our products are exported to the world and sold nationally for more than 8 years. We have an intelligent marketing team who are exploring new markets, developing potential customers, solving problems, and serving customers with orders well. We are a competitive and friendly cooperator and our goal is for mutual benefit and long-term nice cooperation.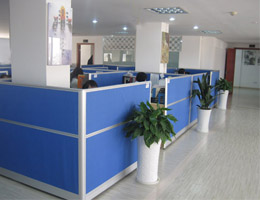 How we do?
Rigorous quality control; Effective and real-time support; Satisfied after-sales service
We refer to the rigorous four aspects(material importing control→ production line control→ QC department control→ logistic department control)and quality control system to make sure all the products are intact before delivery. Our production process has eight steps: material preparation; instrument lathe processing; CNC machine processing; burrs and impurities removing; zinc plating; final quality and quantity checking; packing and delivering. In common, we will arrange inspection four times during the production for one order. Products of right dimensions and demands checked will be put into next step. Once a week, our QC department will check CNC machines and other equipments to ensure their good function.
The effective and real-time support is very important to customers. Our customers can get it by our online chatting tool(Skype) which lies at the bottom of website. Or email to us with any products interested, requirements, or problems. For instant contact, our call is available for 24 hours a day. Also we gather all the questions and answers showed on FAQ. As a reliable supplier, we keep on solving problems satisfactorily and acceptably.
But no matter how strictly we control quality and how professionally we serve, no 100% products are perfect. So we offer after-sales service which can guarantee our quality products and conscientious company we are. We insist on obeying the below three goals:
Our production philosophy:
→Better quality; Innovation and Environmental protection
Our marketing concept:
→Mutual benefits; Satisfying the demands of the market; Providing the best quality products and service to customers
Our service tenet:
→Overstep your desire; To be a more reliable and increment company